Hi! I've revived the good old XQF server browser and added support for this awesome game.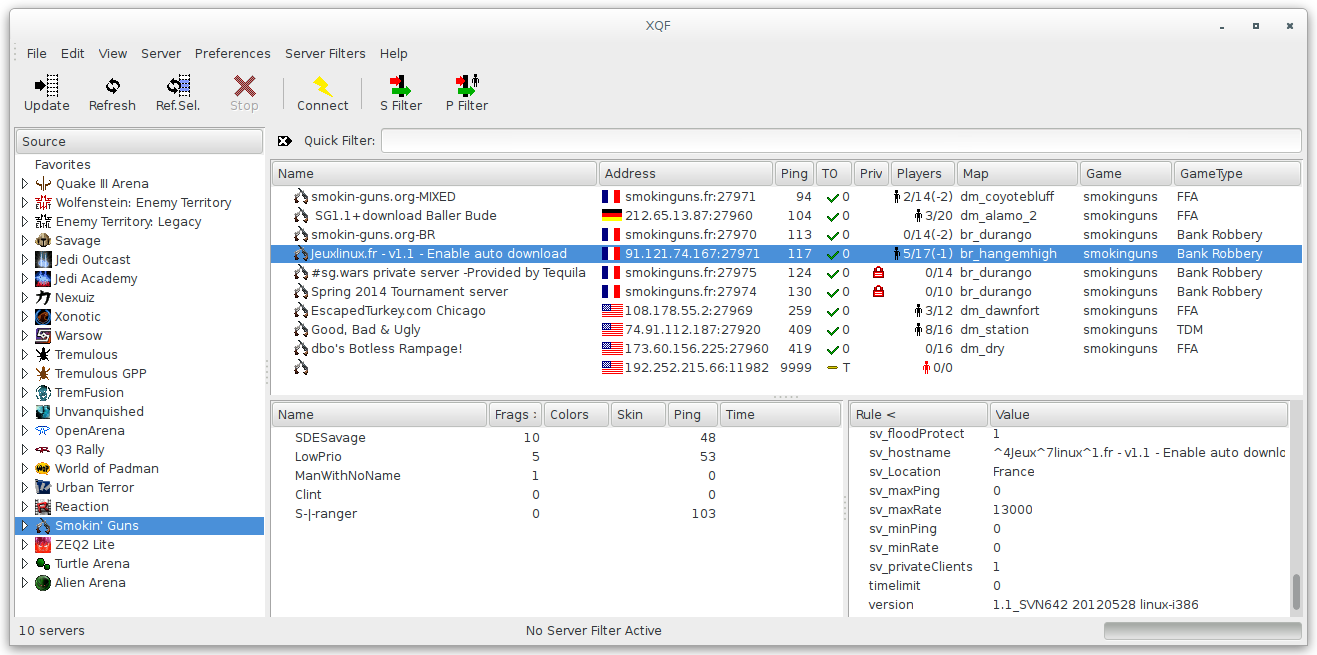 This project was dormant since 2006 but I revived it this year. I have added some games (like Smokin' Guns
) and rewritten some deprecated things.
The 1.0.6 version was published October 26, 2014. You can read the official announce
here
and the changes since the last announced version
here
(8 years ago, like Western movies, what is old is good)…
The source code has been moved to GitHub :
https://github.com/XQF/xqf/
For historic reason, it's a GNU/Linux software only. XQF 1.0.6 is not already distributed by Debian and Ubuntu but they already have compiled it, so you can get it by hand
here for Debian
or
here for Ubuntu
.
Note: if some of you speak french, you can also read a very detailed announce
here
.