!NuB!Donut
has been working hard to add his ideas into Smokin' Guns. He has re-released his Nub Map pack up on Moddb for you to download. So if you haven't already,
give it a download
and let him know what you think.
!NuB!Donut has also been trying his hand in modeling (some pun intended). He has modified Tuco and Sentenza into mighty Indians for your shooting pleasure! You can get the
files from Moddb
as well, and make sure you post your comments and feedback
in this thread
.
But wait! There is more from !NuB!Donut. What would an Indian be without his trusty bow and arrow? !NuB!Donut has also been working with Tequilla to bring you an new weapon. You can get more information about the new weapon
here in this thread
.
357_146_3cd_ubrrm_1.jpg
So while are you at Moddb downloading !NuB!Donut's map pack and Indian model...
!!VOTE FOR US!!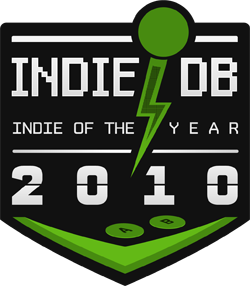 Yup, its that time a year again. Moddb is running their Mod of the Year and we can be nominated for Indie Game of the Year.... if we get enough votes. Last year we were nominated!! So here is what you need to do:
Go to our Moddb page: http://www.moddb.com/games/smokin-guns
Scroll halfway down the page
Click on the "

Nominate for Indie Game of the Year

"
Last, but not least, our sombrero wearing, gun shooting, coding bandit
sparcdr
has been working on getting Smokin Guns up and running on Desura.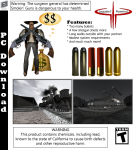 Desura is a community driven digital distribution service for gamers, putting the best games, mods and downloadable content from developers at gamers fingertips, ready to buy and play..... yeeehaaa thanks sparcdr!
For more information, head on over to the
Desura website
or the
Desura Moddb Page
. Stay tuned, we will try to get a Desure tutorial forum up for those who want to try it.
Until next time,
~
Pardner